5:30pm REV+FLOW by REFIT® Women's Fitness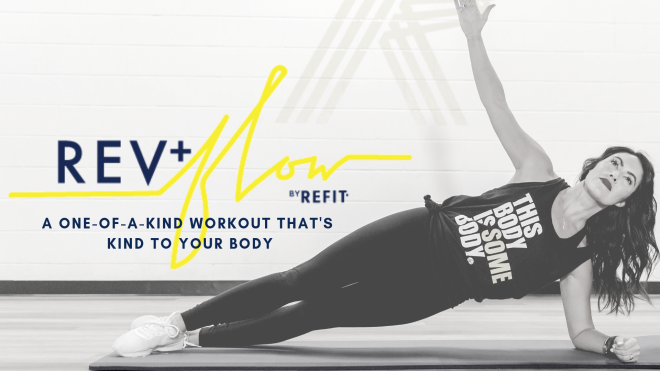 Every Wednesday, from 04/24/2019 to 07/31/2019, 5:30 PM - 6:30 PM
REV+FLOW by REFIT®
REV+FLOW is a dynamic workout that's easy on joints without compromising the intensity of the workout. This workout is designed to help strengthen bodies and sculpt muscles through targeted, music-based movements and resistance training.
Be challenged in new and unique ways through easy-to- follow movements and uplifting music. All fitness levels welcome!
Class fee is a minimum donation of $1.