3pm Family Movie Event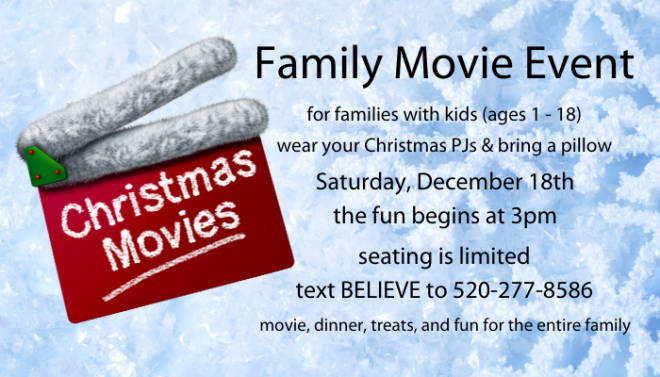 Saturday, December 18, 2021, 3:00 PM - 6:30 PM
Your family is invited to come and Celebrate Christmas!
Families with kids (age 1-18) are invited to come and watch a Christmas movie! Wear comfy pjs, bring a pillow, and enjoy this time. Fun activities, a spaghetti dinner with dessert, and family photos will follow the movie.
Seating is limited, so text MOVIE to 520-277-8586 to reserve your spot!
Doors open at 2:45pm; you must reserve a spot to attend this event.