Man Alive!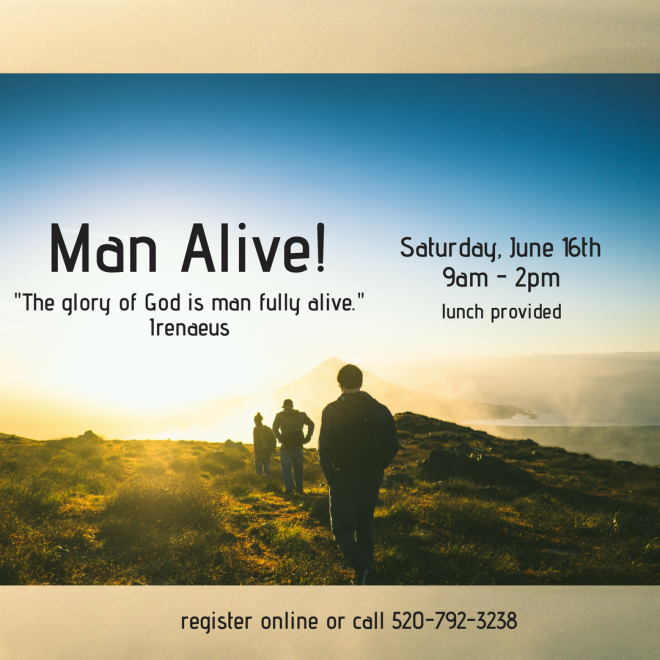 Saturday, June 16, 2018, 9:00 AM - 1:30 PM
Man Alive!
Christian manhood in a twisted world.
Tony Cooke: Biblical masculinity is non-toxic.
Learn the biblical pattern for masculinity.
Pastor Virgil Stokes: Pursuing Purity is not for Wimps. Overcoming sexual sin in a highly sexualized culture.
Panel discussion: Being men, raising men, helping men. Finding tangible, practical ways we can help one another.
Saturday, June 16. 9-1:30
Coffee and Registration opens at 8:30 AM. Lunch is included.
"The glory of God is man fully alive."
Irenaeus