6:30pm Gather & Grow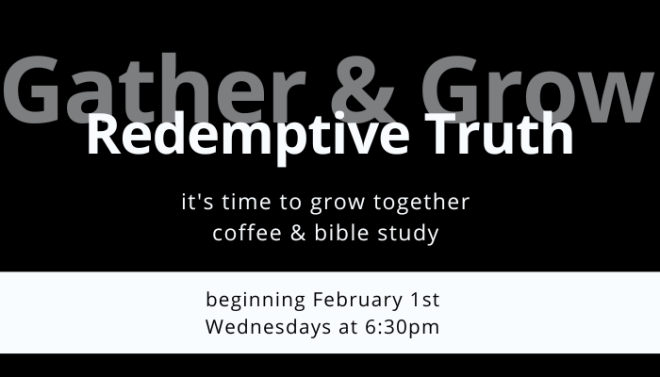 Every Wednesday, from 02/01/2023 to 03/29/2023, 6:30 PM - 8:00 PM
Gather & Grow
Join in on Wednesdays as we journey over the next several weeks with our very own Faith Ministry Training Institute's course Redemptive Truth! During this intentional time, we'll study practical methods for living in the benefits of the cross, learn what a covenant is, and walk away with an understanding of the believer's authority and power in the Name of Jesus.
This informal time is open to everyone; no childcare is offered at this gathering.
If you would like to enroll and take the course for credit with Faith Ministry Training Institute, you will want to register by texting the keyword FMTI to 520-277-8586. Credit will require payment of $60; this is the course fee (to cover the cost of outlines and study guides) and the cost of books.