6:30pm Gather & Grow: Foundations of Faith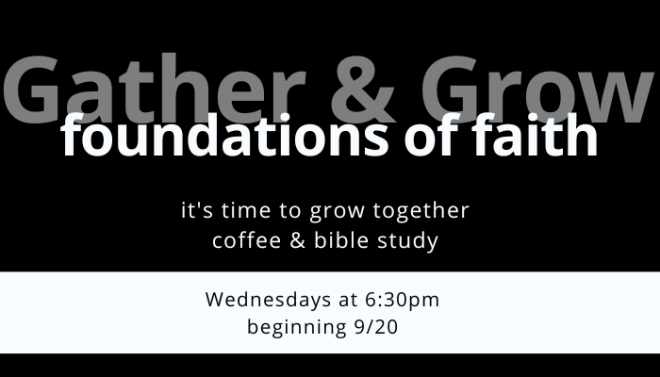 Every Wednesday, from 09/20/2023 to 11/15/2023, 6:30 PM - 8:00 PM
Join us as we gather and grow together around the Word of God.
Foundations of Faith is an overview of essential Christian doctrine including the interpretation of the Scriptures, how to study the Bible, the nature of God, Creation, the fall and redemption, and things to come.
If you would like to take this course for Faith Ministry Training Institute credit, please text the keyword FMTI to 520-277-8586 to register.