5pm Youth Christmas Party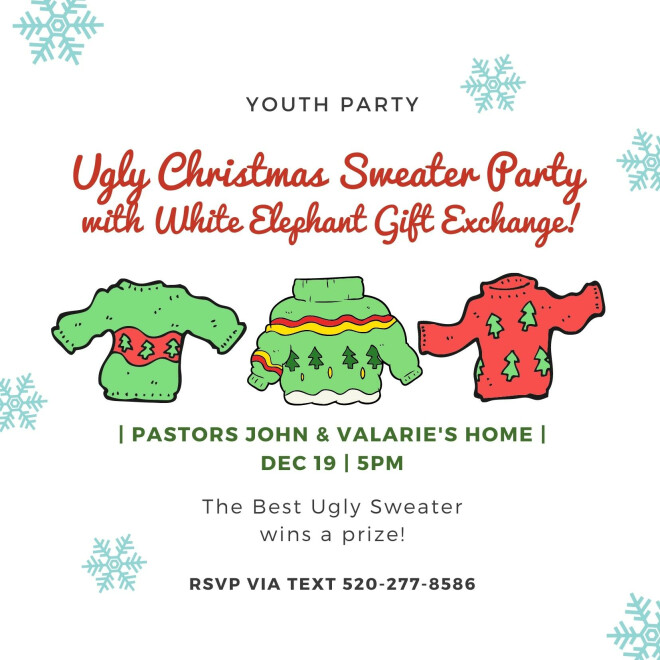 Sunday, December 19, 2021, 5:00 PM - 8:00 PM
To celebrate this amazing season, our 6th-12th graders are invited to Pastors John and Valarie's home for a White Elephant Gift exchange (bring a white elephant gift valued <$20), enjoy hot dogs/burgers and making s'mores. The students are encouraged to wear an ugly Christmas sweater -- a prize will be awarded for the ugliest sweater!
Text 520-277-8586 to RSVP

If your student has food allergies, please send a meal with them.