6:30pm Gather & Grow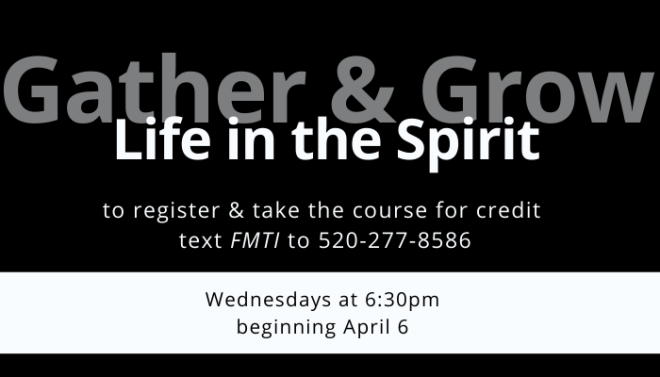 Every Wednesday, from 04/06/2022 to 06/01/2022, 6:30 PM - 8:00 PM
Gather & Grow
Join in on Wednesdays as we journey over the next 9 weeks with our very own Faith Ministry Training Institute's course Life In The Spirit! This intentional time will bring an emphasis on becoming more sensitive to the work of the Holy Spirit and development of the human spirit.
This informal time is open to everyone; no childcare is offered at this gathering.
If you would like more information on taking the course for credit, you will want to register by texting the keyword FMTI to 520-277-8586. Credit will require payment of $25 for the course fee (to cover the cost of outlines and study guides) plus the cost of books.